ALUMNI benefits
Are you a former graduate student of ECAL – or maybe of ECBA (Ecole cantonale des beaux-arts de Lausanne) – and have happy memories of your time there?




Does ECAL summon up unforgettable memories?




Would you like to get back into contact with fellow students who have dropped out of sight?




Would you like to maintain a link with your former School of Art and Design and follow its progress?




Would you like to support the future generations who are following in your footsteps?




Do you believe that alumni are the best ambassadors for ECAL?



All ECAL graduates automatically become members of EXECAL and benefit from its services (basic Minimal membership category). It is always possible to pay a membership fee, join one of the other categories and enjoy supplementary benefits.
The benefits received for your membership fees are valid for one year, upon receipt of payment. You can change category when you renew your membership: Login > My profile > Membership categories > Edit > choose the category.
New graduates receive Optimal benefits free of charge during the year after graduation (from July to late June).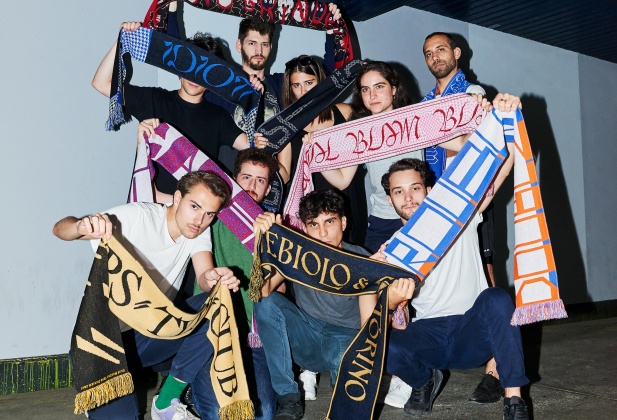 Photo : ECAL/Younès Klouche
Membership categories - Alumni
Minimal: free
ECAL newsletters via email




Invitation cards to events



Online consultation of PDF Yearbooks
Online access to the Alumni Directory (use your code to login)

Invitation to the ECAL Book Club and ECAL Cinéclub


Invitation to EXECAL Meetings



Online access to Jobs & Competitions and Small Ads (with the opportunity to publish your own advertisements)
Preferential rates for University Sports Lausanne (category D). See FAQ 16. to register.
!!! Revision of paying categories in progress !!!
Optimal: CHF 50.- per year
In addition to Minimal category benefits:
Access to the Library and Materials Library (advance booking required)


EXECAL Campus smartphone application (see

FAQ

4.1.

)



20% reduction on ECAL publications at certain events and online on ecal-shop.ch


Guided tours: graduate exhibition + certain exhibitions at the elac Gallery



NEW: Neptun offer (up to 12% discount on IT equipment). See FAQ 4.2.
New graduates receive Optimal benefits free of charge for the year after graduation (from July to late June).
Maximal: CHF 150.- per year
In addition to Optimal category benefits:
1 hard copy of a current year's publication

Various reductions on works published by ECAL




ECAL Xmas Market: invitation for 2 people to the Christmas dinner



Phenomenal: CHF 1,000.- (life membership)
Payment of a single individual subscription.
Maximal category benefits.
See also our PDF brochure.
Other benefits and support
Annual membership fees paid by EXECAL members also help support the Association's activities and events:
Production of the ECAL Yearbook (graduate directory)



ECAL Book Club, Cinécal, EXECAL Meetings


EXECAL prize of CHF 1,000 – awarded to two graduate students, (Bachelor's and Master's, for excellent final dissertations




Various residencies offered to Alumni: Hong Kong Design Institute, SOMA Summer in Mexico, La Becque | Artists' Residency (La Tour-de-Peilz).



For further details, see ACTIVITIES
Follow ECAL's activities in Switzerland and abroad at regular (L'ECAL au Capitole, Paris Photo, Milan Design Week, etc.) and one-off public events.
See the programme at www.ecal.ch
Public talks at ECAL Throughout the academic year, ECAL is happy to host leading speakers (Tom Dixon, Nathalie Du Pasquier, April Greiman, Peter Saville, etc.) at its workshops which are also open to the greater public.
See the programme at www.ecal.ch